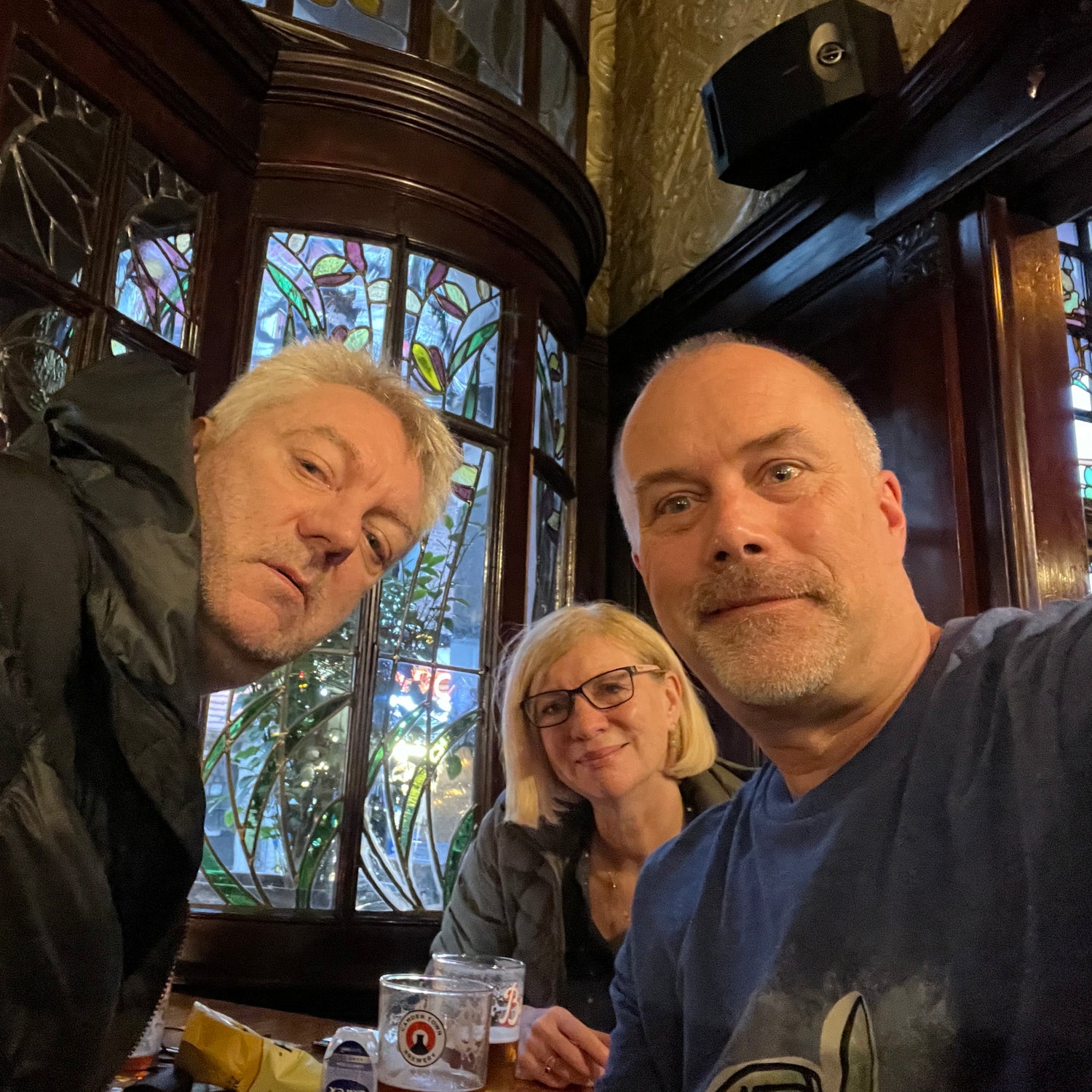 Our Story...
Hector and Bone was founded in 2019 by two friends, and singer/songwriters, John and Rob. Hector and Bone print unique images on vegan cotton t-shirts and ceramic mugs.
In 2021, we were joined by Judith, a singer and author of our delightful blogs.

'Why Hector & Bone? Well, there's a photo of family dog Hector below, and he does like a bone.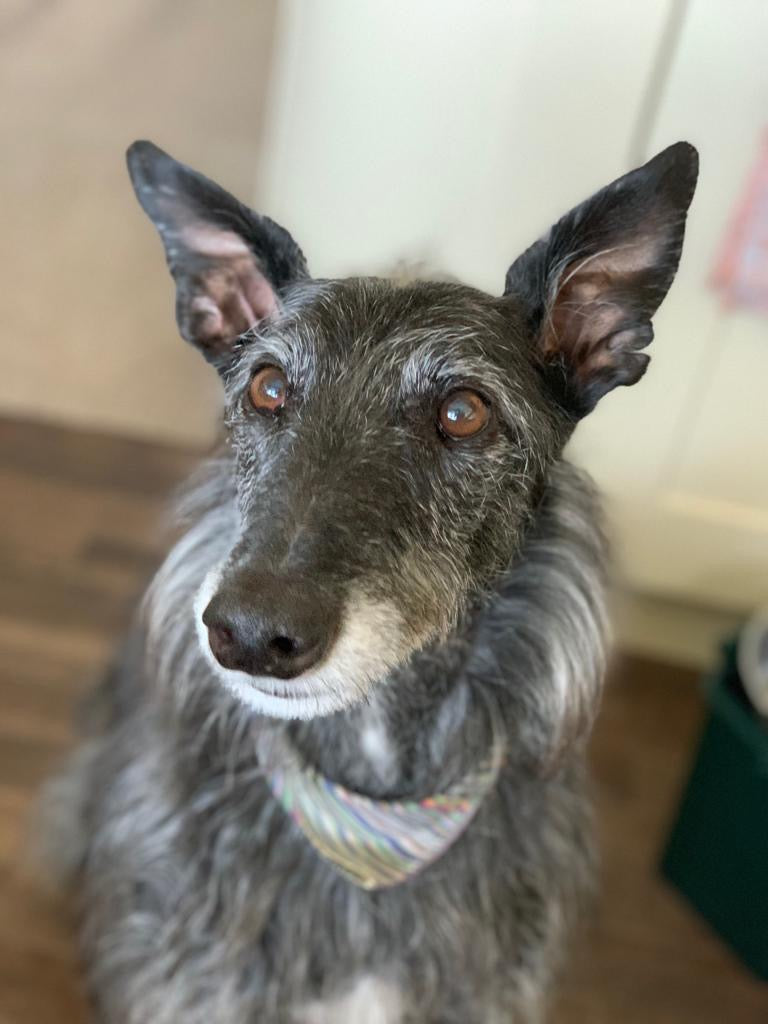 Quirky...
John's quirky designs have been making people smile for years. "You really do have to do something with these drawings" John had heard so many times, especially from Rob. Coincidentally, John and Rob left their 'day jobs' at pretty much the same time in late 2019.  The orders had already started coming in via Facebook and Instagram, including a sizeable commission for mugs from Corpus Christi College, Oxford. Then one Friday evening after a few pints they agreed - "Lets go for it! Here's to Hector and Bone!"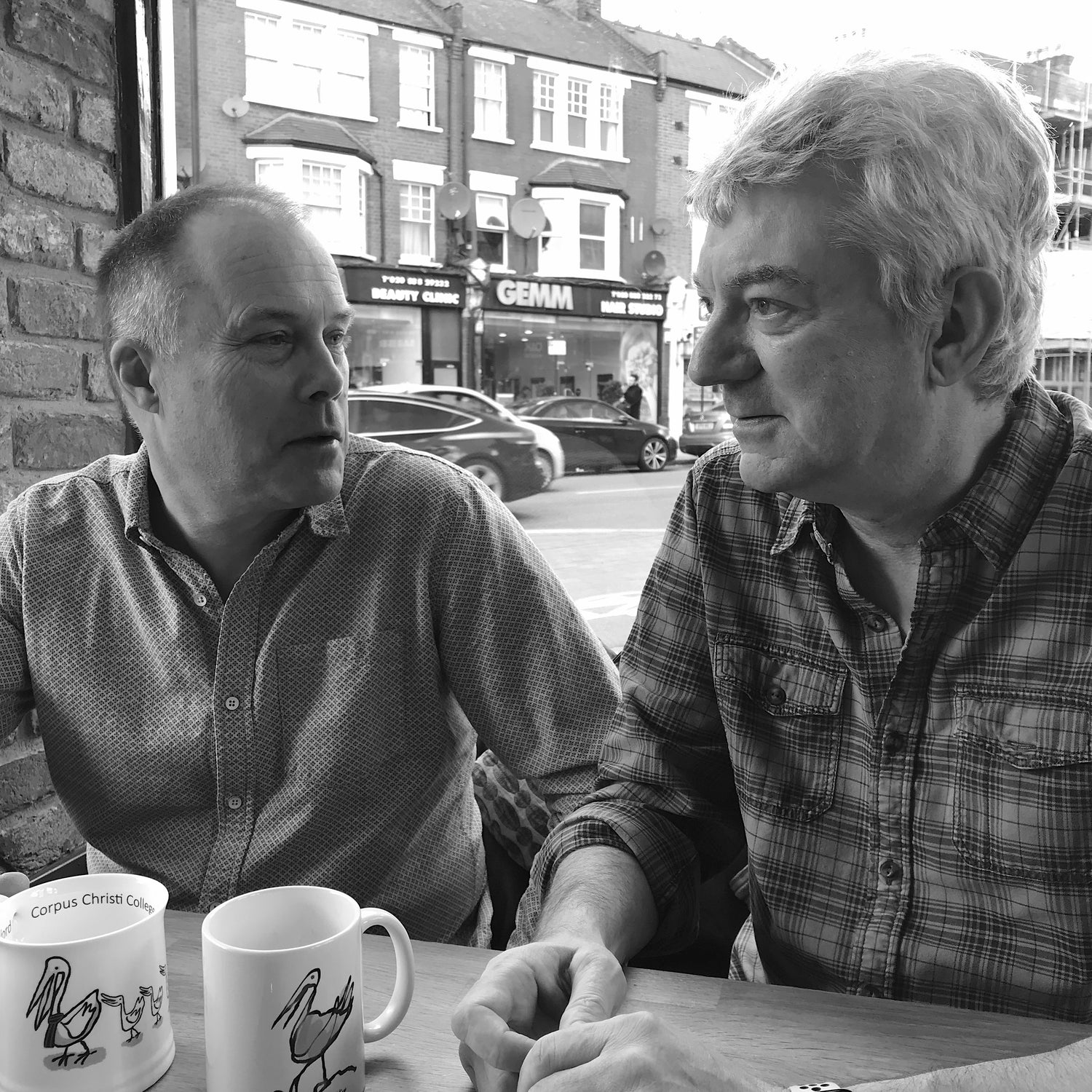 The launch...
A few months later and John and Rob are relaxing in a North London cafe planning the go-live of their online store.  They've built a website and negotiated terms with a London based printing company.
"Nervous?" asks Rob "A bit" answers John "One thing I've always meant to ask" adds Rob, "How do you come up with these designs?"
"It usually just starts with a squiggle" says John, " which might become a cute creature or something a bit more edgy" "Interesting" says Rob, "Another coffee? In a Hector and Bone mug perhaps?" "Please" says John, "I feel a squiggle coming on!"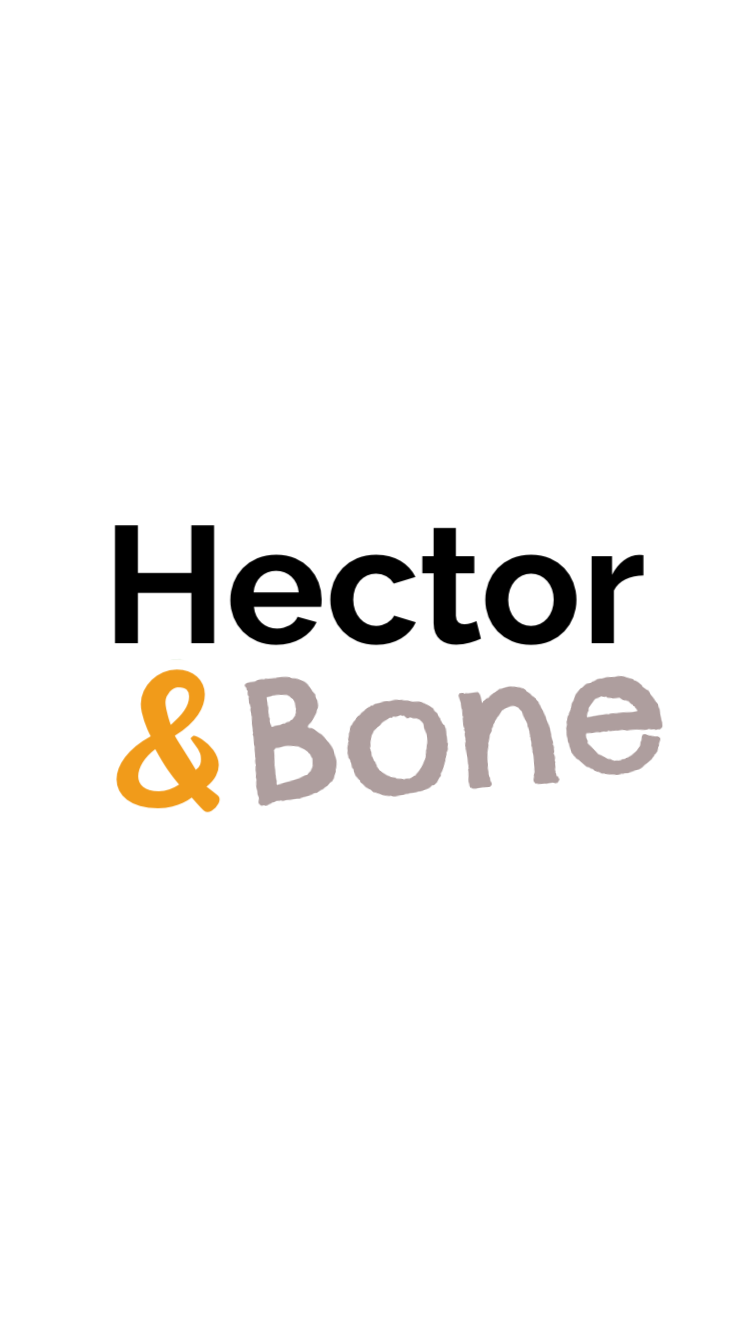 Whatever next?
Over the coming months, Hector and Bone will be adding children's t-shirts, porcelain mugs, phone cases and make-up pouches to our range, and of course fabulous new designs when inspiration strikes.
Contact us